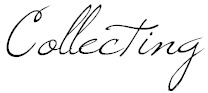 Prototypes & Limited Release
A catalog of hard-to-find LPS sets, never-released sets, etc.
Restoration
Information on restoring damaged LPS items.
Development
Information on the development & production of the LPS collection.
International Releases
Information on the non-US releases of LPS.
Trademark Information
Scans, information, and timelines related to the Littlest Pet Shop trademark.
Advertisements
A collection of advertisements that were used to promote LPS.
Baby Buddies
An ID Reference for Kenner's Baby Buddies toy line, which has a great deal in common with the Littlest Pet Shop toy line.
Price Guide
Information about LPSC's vintage Littlest Pet Shop Price Guide.